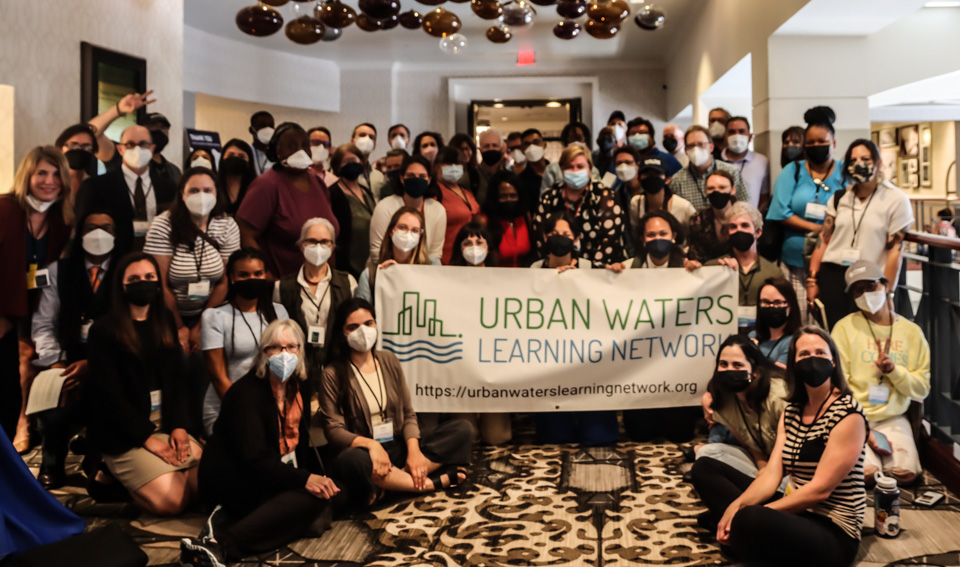 The Urban Waters Learning Network (UWLN) hosted the 10th Annual Urban Waters Learning Forum (UWLF) on Saturday, June 4, 2022 at the Capital Hilton in Washington, DC as a precursor to River Network's River Rally conference. As in years' past, the Learning Forum included a morning intensive workshop and an afternoon networking event.
Read a little more about the first UWLF here
Morning Session: 
Darryl Haddock (West Atlanta Watershed Association) and Jennifer Arnold (Reciprocity Consulting LLC) hosted the morning workshop, Disrupting Structural Racism: The Power and Possibilities of Intergenerational Work, in which they provided an overview of the core concepts of equity (see their new video series for more information) and set the stage for the importance of intergenerational work. Forum participants then heard from guest speakers from organizations that are models of intergenerational equity and justice work from Tacoma, Washington, and engaged in discussions about what intergenerational work could look like in their own communities. 

Several participants reflected on the workshop: "I enjoyed the theme of youth engagement…" and "[It was] really powerful opportunity to connect with others incorporating EJ and DEI into their work…"
This year's morning session was a continuation of previous years' workshops which focused on anti-racism and equity work in environmental spaces, including: 
Afternoon Session: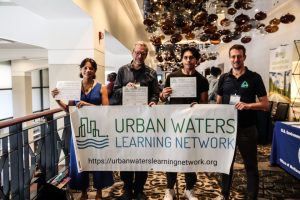 The UWLN recognized the UWLN award winners in a brief awards ceremony where participants learned more about their work. Ann-Marie Mitroff—UWLN alum and River Network 2022 River Hero Award winner—presented the awards on behalf of the UWLN. 
"It's always inspiring to recognize the impactful work of Learning Network members to restore urban waterways and promote environmental justice in their communities. This year we were honored to have Ann-Marie Mitroff, Learning Network co-founder and a stalwart advocate for community-focused urban waters revitalization, on hand for the awards ceremony." ~ Diana Toledo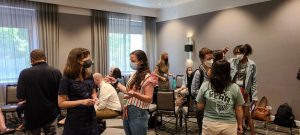 Because this was the first in-person forum event to take place in two years, much of the activity following the awards ceremony focused on helping Network members reconnect with one another and learn more about each other's work. 
It was great to get to see everyone again this year – and we look forward to more connections in the years to come!