UWLN Awards: Past Recipient Highlights
The Urban Waters Learning Network (UWLN), with support from EPA's Office of Water, have honored network members with UWLN signature and expert awards since 2017. Expert awards are given for different categories and celebrated at River Network's annual River Rally conference.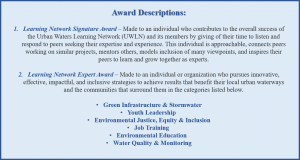 Find more information about past award recipients on our website: 
With the funding provided by EPA, award winners have developed new logos, created new informational brochures, and recorded videos (supplemented by additional funds) to promote their work. Highlighted below are some examples from past UWLN award recipients.
---
New Logos and Brochures
The Mystic River Watershed Association received a Green Infrastructure Expert Award in 2017. With the funds from the award, the organization created a new logo that is used on their website and correspondences today.

Individuals from the Duwamish River Clean-up Coalition—James Rasmussen and Paulina Lopez—received Environmental Justice & Equity and Water Quality & Monitoring Expert Awards in 2018 and 2019. Using the award funds, the organization created a tri-fold informational brochure for use in their community.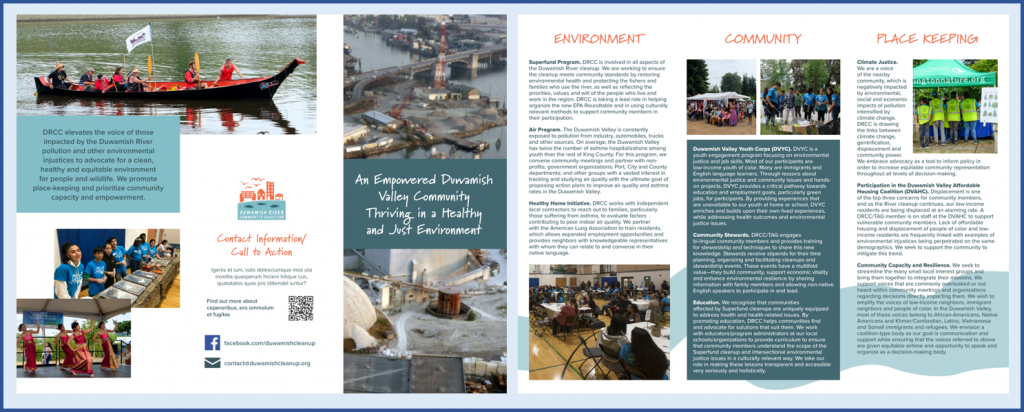 ---
Videos
The Blue River Watershed Association received an Environmental Education Expert Award and the San Antonio River Authority received a Green Infrastructure Expert Awards in 2017. With their award funding plus additional support, the two organizations were able to create videos that highlight the work that they are doing in their communities.
Blue River Watershed Association
San Antonio River Authority