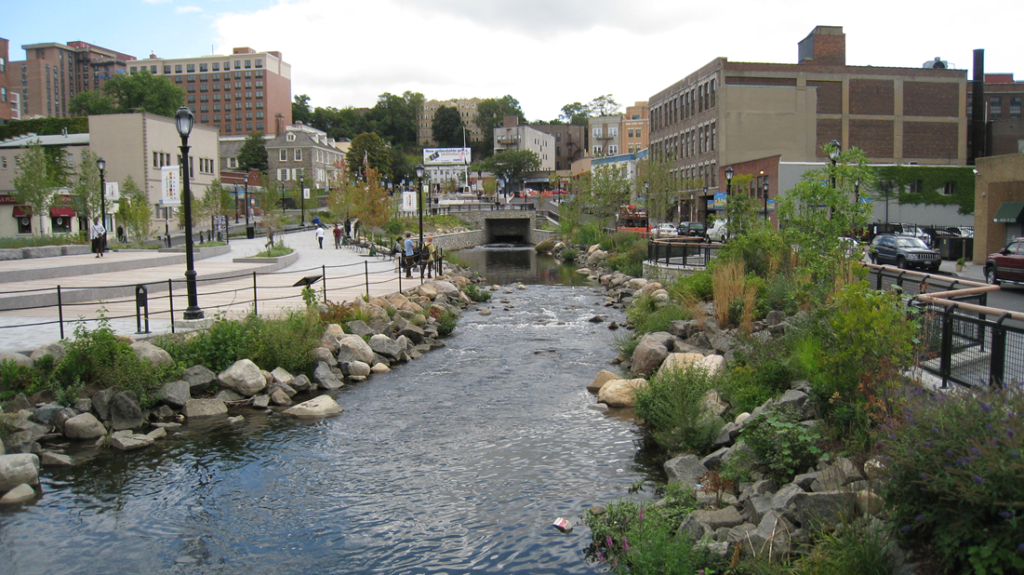 WATERSHED: Saw Mill River Watershed (or Hudson River Estuary Watershed)
Daylighting the Saw-Mill River, Building Community Stewardship to Encourage Environmental Justice
Groundwork Hudson Valley, established in 1999, is a non-profit that creates sustainable environmental change in urban neighborhoods through community-based partnerships that promote equity, youth leadership, and economic opportunity.
In 2011, after more than a decade of work, Groundwork Hudson Valley and partners successfully brought to daylight the Saw Mill River for the first time in 90 years. This has lead to a transformation of the ecosystem, including the restoration of aquatic habitat, creation of tidal and freshwater pools, and the development of public parks and green spaces. Supported by the EPA, Groundwork Hudson Valley has also worked to build community stewardship to sustain the river's water quality and surrounding environments.
Other programs of Groundwork Hudson Valley include annual river cleanups, invasive plant programs, recreation access, & water quality sampling. Community programs include youth Green Team, a 2.1-mile rail-trail restoration, floating urban farm—an educational hydroponic center—called the Science Barge, and community arts, parks & community improvements.