Conference: 20th Annual EPA Drinking Water Workshop – Small System Challenges and Solutions
September 11

-

September 14
20th Annual EPA Drinking Water Workshop: Small System Challenges and Solutions —September 11-14, 2023 — For 20 years, the EPA Drinking Water Workshop has brought together professionals from states and territories, Tribes, federal agencies, academia, NGOs, local agencies and others to share the latest information on challenges facing small drinking water systems and solutions to address them. To optimize networking, increase engagement and to promote a shared learning experience, the workshop will be held as an entirely in-person event this year in Covington, Kentucky. To view the agenda and register, click here.
We are excited to be celebrating the 20-year anniversary of our workshop and hope you can join us for this in-person event.
For 20 years, the workshop has brought together professionals from states and territories, Tribes, federal agencies, academia, NGOs, local agencies, and others to share the latest information on challenges facing small drinking water systems and solutions to address them. To optimize networking, increase engagement, and to promote a shared learning experience, the workshop will be held entirely in-person this year.
Primarily designed for tribal, state, and territory personnel responsible for drinking water regulations compliance and treatment technologies permitting, the workshop will provide current information, resources, and training needed to help in building systems capacity and sustainably and with providing equitable access to drinking water. System owners and operators, local and government personnel, academics, design engineers, technical assistance providers, and consultants may also benefit from attending.
Those unable to attend the event in person will have the opportunity to benefit from some of the sessions in a virtual setting. Beginning in the fall of 2023, ASDWA will now be partnering with EPA on the monthly Small Drinking Water Systems Webinar Series. This series will continue to provide the latest information on solutions for challenges facing small drinking water systems, but will now be more of an extension of the in-person workshop as it will include presentations given during the event. Webinars in this series are typically held quarterly, on the last Tuesday of the month, from 2 to 3 p.m. ET. (The link to the webinar series is provided under the Additional Resources section of this webpage).
Agenda
September 11: Registration, early check in, and networking
September 12: Opening plenary, networking, technical sessions, focus groups
September 13: Technical sessions, special plenary, ask the experts, posters, and models and tools demonstrations
September 14: In-depth training
The workshop speakers and group leaders will be experts in their fields from EPA and other federal agencies, state and local agencies, tribes, academia, and NGOs and associations. The workshop will include ten technical presentation session options; four In-depth training session options; six breakout focus groups; ask the experts, models and tools demos, and posters session; plenary sessions; and networking opportunities. We are still working to confirm final details of the agenda, so please stay tuned for more information.
Lodging
Room blocks have been established at several hotels convenient to the convention center. Rooms are available on a first-come, first-served basis. Dedicated links are provided for each hotel.
Click on the name of the hotel to book a hotel room online at the following properties:
Be sure to mention the workshop name "U.S. EPA Drinking Water Workshop" to receive the group rate. The group rate is $151 plus applicable state and local taxes (currently 12.36%) in effect at the time of check-out. Wireless internet is complimentary in the guest rooms and throughout the meeting space. If you need to cancel your reservation, please contact the hotel where you made your reservation directly.
If you have any trouble obtaining the group rate, please send an email to EPA-Drinking-Water-Workshop@ICF.com or contact Maureen Ball at Maureen.Ball@ICF.com.
Attendance Certificates and Contact Hours
Attendees will have the opportunity to earn approximately 15 continuing education contact hours for attending the entire workshop. Contact hour certificates are typically sent via email within three weeks following the workshop. The agenda will be submitted to Ohio EPA for official course credits. Acceptance of contact hour certificates is contingent on your state and/or organization requirements—EPA cannot guarantee acceptance of certificates or submit certificates to states or organizations.
Special Accommodations and Inquiries
If you require special accommodations, please contact Maureen Ball (ICF contractor to EPA) at Maureen.Ball@ICF.com or 703-934-3167 by August 11, 2023. General inquiries about the workshop or lodging may also be directed to Maureen.
Workshop History
To support the efforts of state and local officials to assist small systems, EPA and ASDWA have held an annual workshop for the past 19 years to provide timely information on a variety of drinking water topics relevant to small systems.
When the first workshop was held in 2004, it was by invitation only and designed as an educational opportunity for state staff working with small communities to install arsenic treatment technologies.
In 2008, at the encouragement of state agencies, the workshop was opened to the public and expanded to include small drinking water system distribution, water quality, source water, treatment, and operations topics.
About Small Systems
There are 143,016 active public water systems in the United States (including territories). Of these, 97% (138,459) are considered small systems under the Safe Drinking Water Act, meaning they serve 10,000 or fewer people.
Small systems serving 500 or fewer people: 114,585
Small systems serving 501-3,300 people: 18,641
Small systems serving 3,301-10,000 people: 5,233
The number of systems are from EPA's Government Performance and Results (GPRA) Tool (2023 Quarter 1).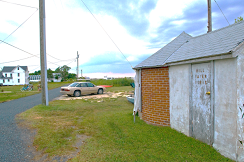 While many of these active small systems consistently provide safe, reliable drinking water to their customers, many face a number of challenges in their ability to achieve and maintain system sustainability. Some of these small system challenges include lack of expertise to choose, operate, and maintain systems; lack of financial resources; aging infrastructure; limited options for residual disposal; and state agencies with limited resources to support the large number of small systems.
EPA's small systems research is developing tools, technologies, and approaches to help small systems lower costs and provide safe drinking water now and in the future. In addition to the annual workshop, EPA also holds a free monthly small systems webinar series to provide training and foster collaboration and dissemination of information. This series provides a forum for EPA to communicate directly with state personnel and other drinking water small systems professionals, which, in turn, provides state agencies with the information and resources they need to communicate the latest scientific advancements and current guidance to their small systems. The webinars are also providing EPA with invaluable information from the states on the problems they are currently encountering in their interactions with small systems. EPA scientists and engineers can then modify their research to solve real-world small system problems.
Additional Resources